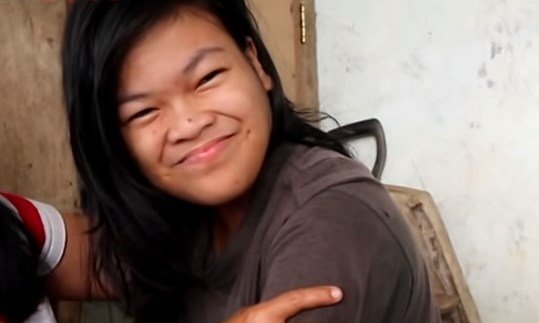 Mae-mae was born with disability and she can barely move. Her situation really touched me and I have made it a mission to help her as much as I can. Please help me make her happy despite of her situation. We can make her feel better by extending little help for her mattress, diapers and anything that can help her feel better.
In my previous video we went to the house of Mae-mae and gave her grocery items to make her happy.  I also left a promise to buy her a television set so she can continue to watch her favorite shows.
This day, I went to the department store and bought a Television set and some groceries for Mae-mae. This is to fulfill my promise made to her.
I also bought a television antenna to enhance and make Mae-mae's experience better and pleasureable. Thank you very much guys for all your supports. This is made possible because of caring and loving hearts like yours.
Those of you who made the donations, this video is the product of your kindness and supports. May this give you the encouragement to continue to reach out and help Mae-mae.
If you are touched and would want to be a part of Dexter's World mission to make Mae-mae happy and comfortable, please make a donation below.
You can create a membership account when donating to track all your donations.