Welcome Back to Dexter's Farm: A Day of Progress and Prosperity
Hey everyone, Dexter here! It's a beautiful Saturday, and I am thrilled to share with you all the fantastic happenings on my farm. We've got a variety of animals here, from catfish and ducks to chickens and rabbits, and even some geese. It's been an incredible journey, and I'm excited to dive into all the updates with you!
Catfish Success and Mud Pad Growth
This morning started on a high note with a call from my staff at the pet store. We made a great deal, selling 10 heads of breeder catfish. It just goes to show that hard work and dedication really do pay off.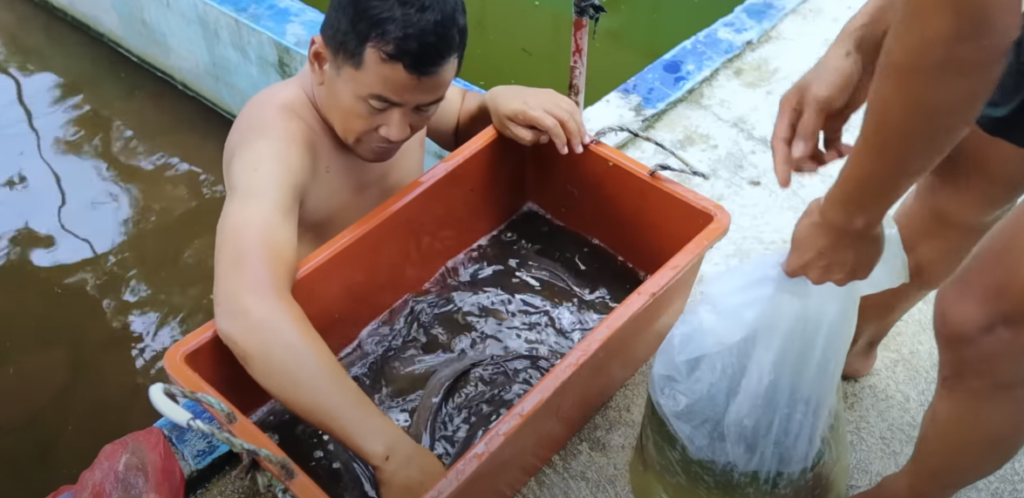 But the success doesn't stop there! We're constantly working on expanding, and currently, I'm focusing on growing more catfish in the mud pad. It's an economical choice, with faster growth and lesser expenses on food. Just yesterday, we added 30 heads of catfish, bringing our total in the mud pad to over 200. We're raising them big and healthy for our future visitors to enjoy.
Duckling Hatching and Future Plans
We've had a fantastic hatch rate with our ducks, achieving 99% success, resulting in 25 new ducklings added to our farm. With more eggs incubating, we're expecting hundreds more to join soon. The goal is to have them all healthy and thriving, with minimal expenses on food.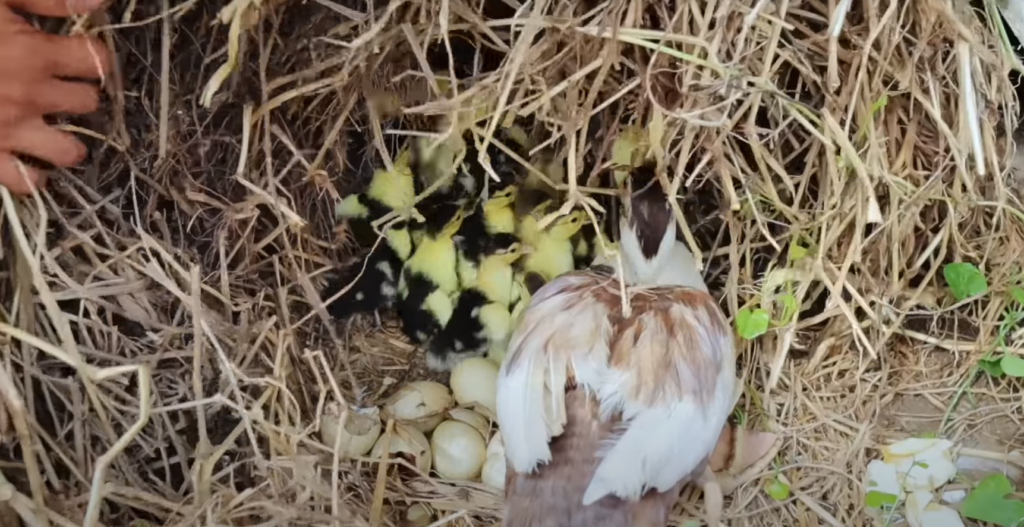 Feeding Strategies and Minimizing Expenses
I'm proud to say that we are working towards zero daily expenses for food. We utilize available resources like water sprouts, azola, grated coconuts, and vegetables. It's all about being resourceful and taking advantage of what nature provides.
Ensuring Safety for Our Ducklings
Learning from past experiences, we've created an exclusive space for our ducklings to protect them from predators like lizards, cats, and dogs. This ensures their safety and allows them to grow up strong and healthy.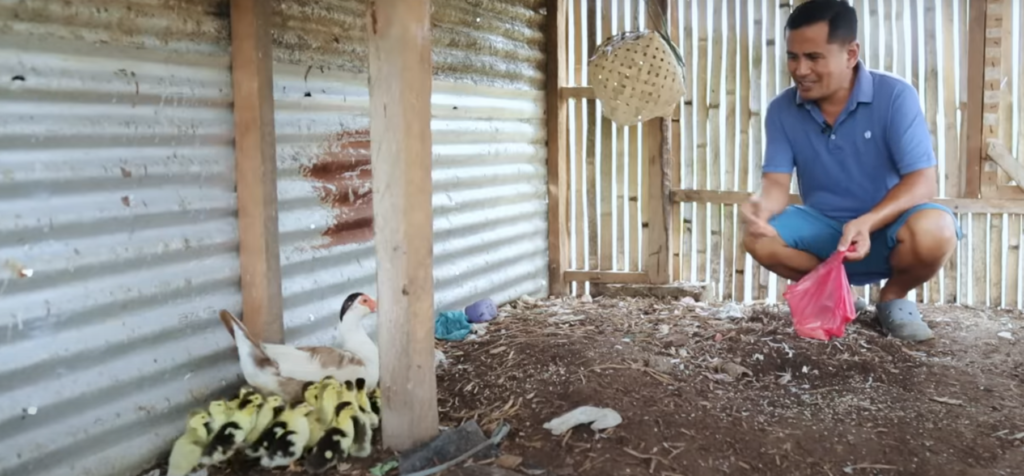 Geese Update and Community Input
We've also been working with geese, and although we've had success in hatching, we did encounter an issue with one of the goslings having a deformed beak. I'm reaching out to the community for insights and advice on what might have caused this. Your experience and knowledge are invaluable to us.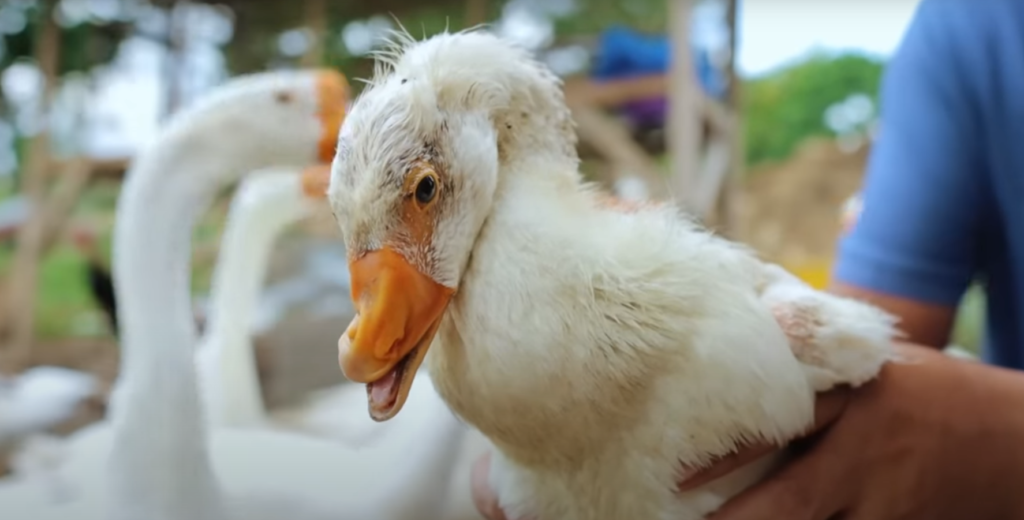 Smart Feeding Solutions and Farm Design
To keep our animals close and well-fed, we provide food 24/7. Grated coconuts are a favorite, and they are economical and healthy for the animals. This ensures that the animals stay nearby and don't wander off too far.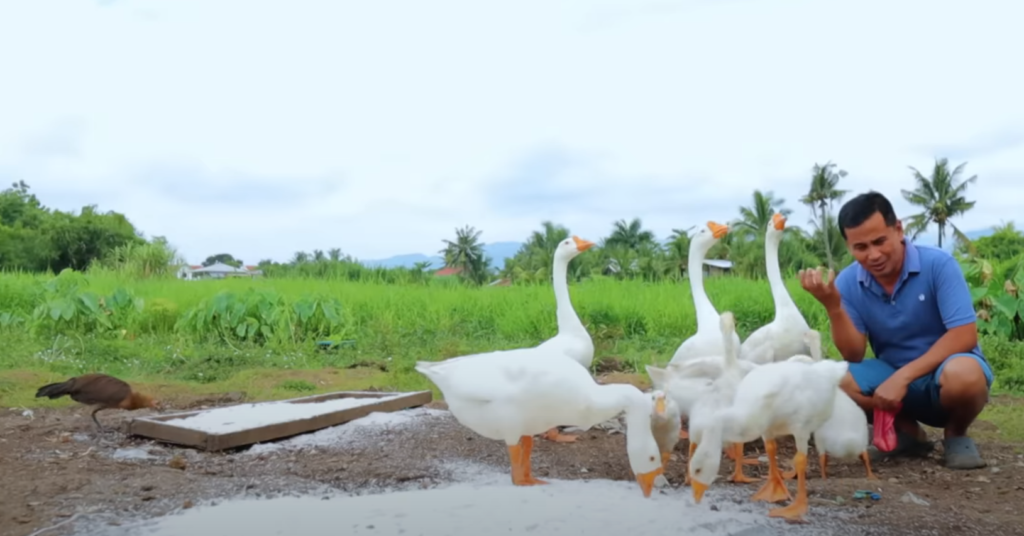 We're also making great strides with our boathouse, embracing bamboo as a fantastic material for elegant and durable design. Your suggestions for improvement are always welcome, as we continue to grow and innovate on the farm.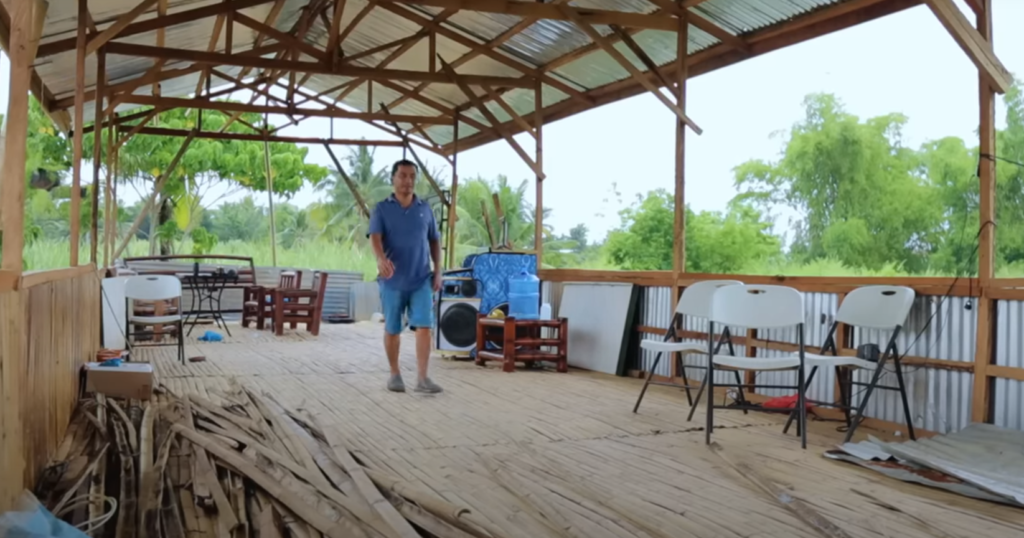 Expressing Gratitude and Looking Ahead
I am incredibly grateful for the support and engagement from all of you. Your comments and encouragement motivate me to keep pushing forward and achieving more. So, thank you for being a part of this journey!
Don't forget to like, share, and subscribe if you haven't already. Your support means the world to us, and we can't wait to share more updates and adventures with you, only here at Dexter's Farm!