Is it Possible to Massively Grow Koi Fish in a Small Area?
Many fish keepers believe that massively growing Koi fish entails a big space. As for me, a big space is not necessarily obligatory because growing Koi fish is possible even in small space as long as they are fed with right foods such as live foods (mosquito larvae, worms) and provided with a good filtration system.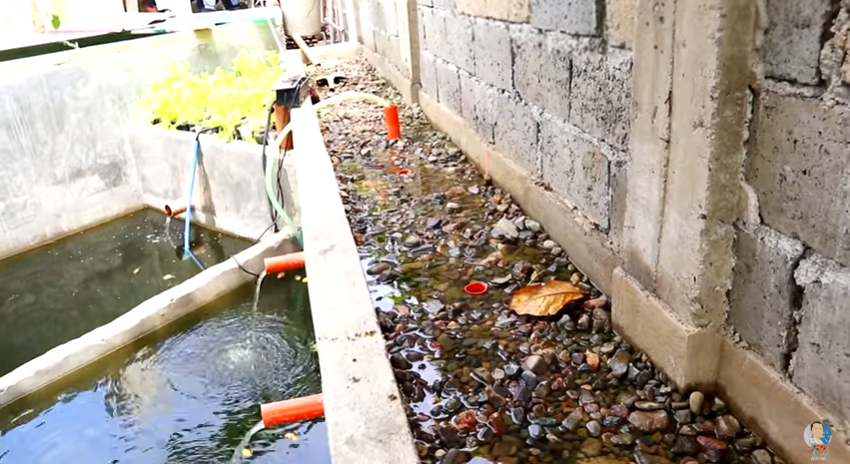 The only reason for fish casualties was the very practice of bigger fishes to eat their kind. That is why as fish keepers, it is equally significant to regularly check the status of our fishes in the tank. Quite a job to do but that is what it takes to massively produce and grow fishes.
Aside from growing kois and a lot more fishes, you guys know that I am also growing some vegetables in the backyard, which I find very beneficial for the health and survival of the fish as well as mine and my family. I am glad to be seeing green vegetables thriving in the tank and giving oxygen to the fishes.
Lastly, I'd like to give you guys an update on the filtration system we have recently adopted. The tank which I filled stones with which filters the water from and to the fish tank. I have also put some fine sand so I could start planting vegetables on top. While the vegetable seedlings are still being prepared for plantation, I am also getting my tank ready. I am just so excited how this plantation would turn out in coming days. So guys, keep posted for our next update.
Thank you for untiringly reading our blogs, I'm truly grateful for the support you showed and the inspiration you have been giving me. Have a fruitful week ahead!
If you are looking for aquarium and aquarium accessories, find time to visit my website.