Setting Up my Hydroponics Garden
Have you decided on starting the hydroponics gardening project yet? So, as promised, I made a vlog on the building and setting up of my hydroponics garden. You can watch the steps and the system I adopted here Hydroponics Gardening Set-Up
Those of you who are beginners in hydroponics may be very interested in how to build your own hydroponics system. But before you make up your mind to build your own hydroponics system you must decide what type of crops you will grow, vegetables, flowers, fruits or something else. For me, I opted to plant vegetables for my family's own consumption.
Hydroponics is attracting more and more people day by day because it is simply great to grow plants without soil and the problems it implies. Thirty years ago hydroponics was just beginning to be appreciated, and to build your own hydroponics system was considered a very difficult and bold task to accomplish.
But, take heart, building one might take you more time but I assure you, you can make one yourself. So, here are the things I prepared in building my backyard hydroponics garden;
The rocks with which the vegetables are planted to will also serve as the filter for the fish tank so that the fishes will grow healthy. Likewise, the vegetables will get nourishment from the wastes of the fishes.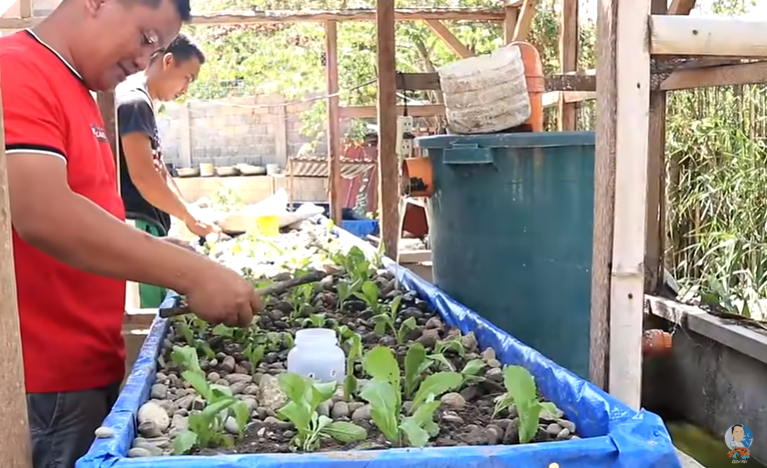 This project has been very successful as I have featured in my previous blog where you have seen the healthy vegetables thriving in the tank of rocks. I'm sharing this so that you guys will also be inspired to start working on that desire to make a hydroponics garden. In this manner, we will live healthy lives!
If you have started your garden, please share your experiences too so that we can all be inspired. Thanks for visiting my blog, keep posted guys!
Have you been looking for fish foods or aquarium and aquarium accessories? I have them all in my website, please do visit and find what you need.
---
You might like: