Never Seen Before! Harvesting the Most Popular Fish in the Philippines
Milkfish is commonly known as "Bangus" in the Philippines and also seen as the country's National Fish. It has lots of bones and costs much for its delicious belly fat. Cooking this kind of fish entails a lot of work to do for some who do not want the painstaking experience of eating it with a lot of bones, so some folks debone the fish before cooking.
But this blog isn't about cooking milkfish. You can google the "hows" of preparing, and cooking milkfish if you guys are interested of the details. So, this is exactly what I wanted to share with you here- the harvesting of thousands of milkfish.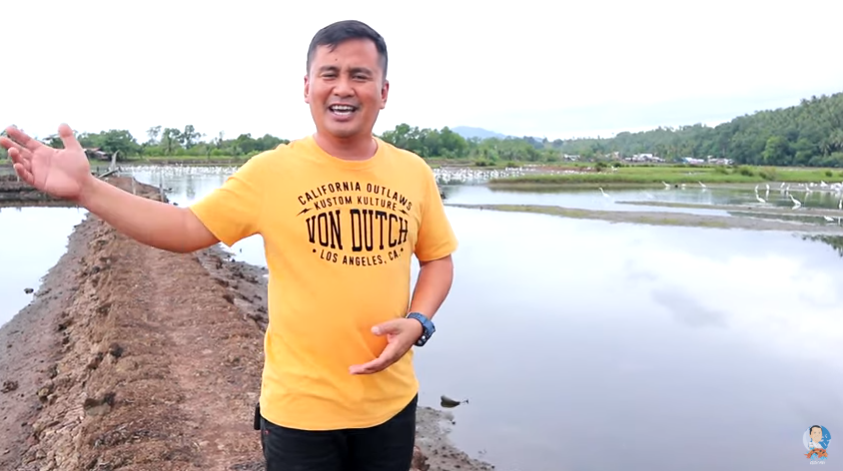 I went to one of the fish ponds in the city which is owned by my cousin. Our visit was just right on time of their harvest. They were preparing to harvest 10,000 pieces of milkfish when we arrived at the site. These fishes are around 4-5 months already and one fish weighs more or less half a kilo. You can just imagine the return of investment in this kind of business if successfully managed.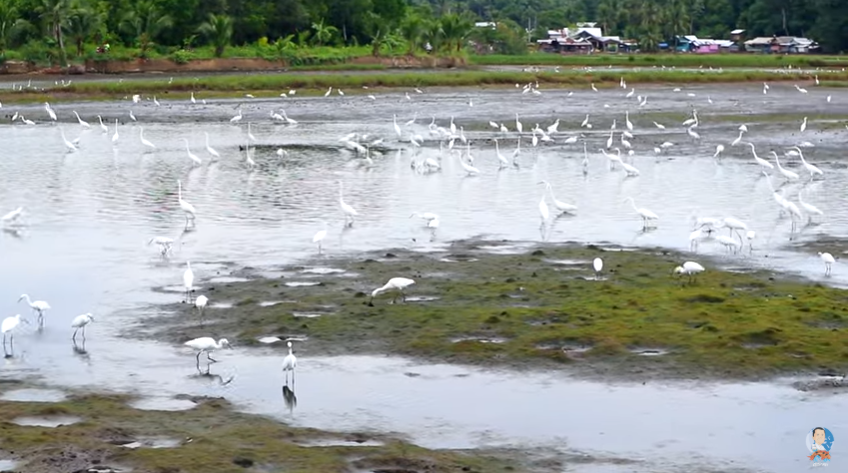 Before the harvesting or catching starts, the men put some TC powder on the pond. This powder gives the milkfish a dizzy feeling when they start smelling it, thus the catching made easy for the men. They used the net to push the fishes to an area where they can be easily caught. After which, they caught the fish with those nets and brought on land where tanks and big containers await. The fish were then segregated according to sizes before they were brought to the market.
In our interview with Alfred, the caretaker of the pond, he shared with us how he managed the pond from the breeding to the harvesting. The interview is part of the vlog we made, so I hope you'll find time to watch the video and learn from Alfred's tips in managing a milkfish farm. I too learned a lot from him and from the visit as well, having witnessed the actual harvesting of milkfish.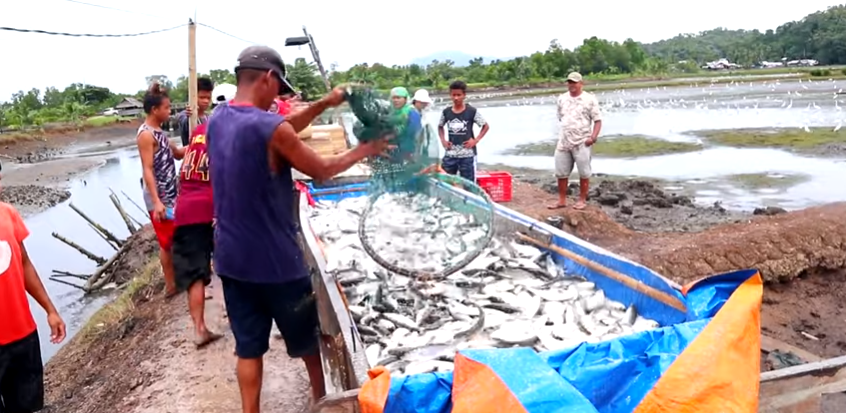 Went home happy for such an experience and brought with me 10 kilos of milkfish which I bought at a price lower than the market price.
Thank you guys for reading this blog, keep posted for our next blog! Have a great day!