Unboxing New Aquarium Fish
Headed to the airport today to claim our box of aquarium fish. I'm so excited to unbox them and put them in display at the pet store. When I arrived at the airport, I was informed the package is scheduled to arrive at 2 o'çlock in the afternoon, so to make use of our time while waiting for the package, I went to buy paint for our fish tanks. And since there is still enough time to do other stuff, I headed back home to start painting one of the tanks. At 2 o'clock I headed back to the airport to claim the package.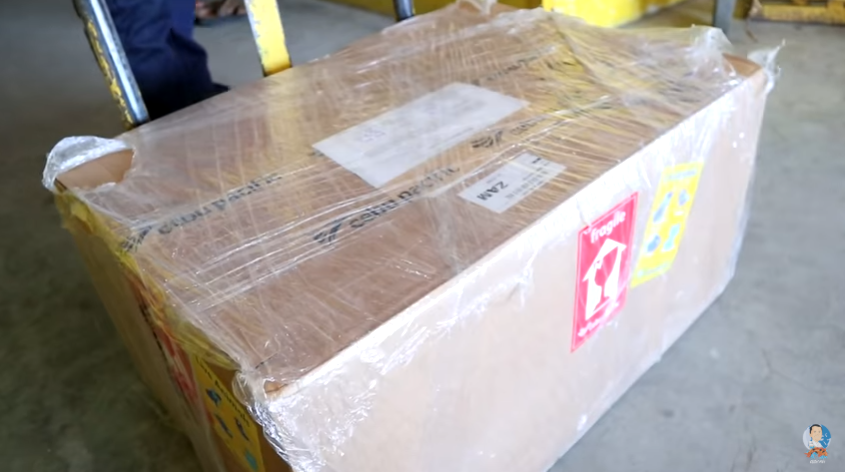 After claiming the package, I went directly to the pet store for the fish to be put in the aquarium for sale. These are new breed of fish and those of you nearby can go visit the store and avail of these new breed of fish from Malaysia. There are plenty of varieties you can choose from.
The fish looked so stress and they needed to recover. So we had to keep watch of them. Before finally putting them in their respective aquariums, we had to first go through the process of acclimatizing them in a couple of minutes so that they will not get shocked by the sudden change of environment and temperature. I was worried about their condition, so the day after, I went to the store earlier to check on them. I was glad to see them fully recovering. In events like this, the heater is one important thing you should have. Heater helps the the fish recovers from a long trip, and I recommend this to everyone with new stocks of fish as well. You need to have a filter bucket too so the quality of the water is maintained.
New fish are in good shape! They shall be sold at a very low price. Thank you guys for your continuous support, the kind that gives joy to the heart. Have a blessed day!
Are you looking for aquarium and aquarium accessories? Visit my website at dexters.world, different fish and aquarium stuff awaits.
---
You might like: