Helping is indeed Rewarding
While we enjoy the benefits of a comfortable shelter, good and delicious food and physically fit bodies, there are also thousands of people around the globe who are denied of the comfort of having all basic needs met and provided for. Some may even have no idea how being healthy feels like.
A year ago, a very young girl who happens to be my client made a great impact in my life and even to others who watched the vlog I made. See vlog here. She suffered from a certain disability and she is unable to walk and even stand on her own. Also, she was sexually abused by her own father. She has been fighting with her disability together with her mother who never gets tired of taking care of her. Mae-Mae (the young girl) stays home while her mother finds the means to provide for their daily needs.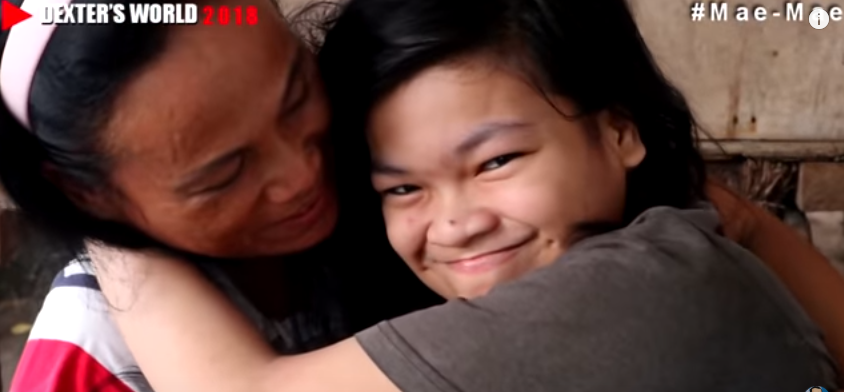 Mae-Mae needs diaper everyday since she can't walk to the comfort room. With the income her mother is earning, all their basic needs could never be provided for. Even such situation, this little girl still manages to smile and I could not help but be grateful for the opportunity to extend help to the family. They live in a very small room which was provided for them by the chairperson in their barangay.
I was glad to know that Mae-Mae loves fish too. She made mention that she has not seen a live fish her entire life and she would love to see one. With this little wish, I can't afford not to fulfill. The next day I visited her, she was alone in the house and I handed her a bowl with a beautiful betta fish inside. She was so happy then with the present I gave her. Her words "thank you" were so genuine and heartfelt, it made me even happier.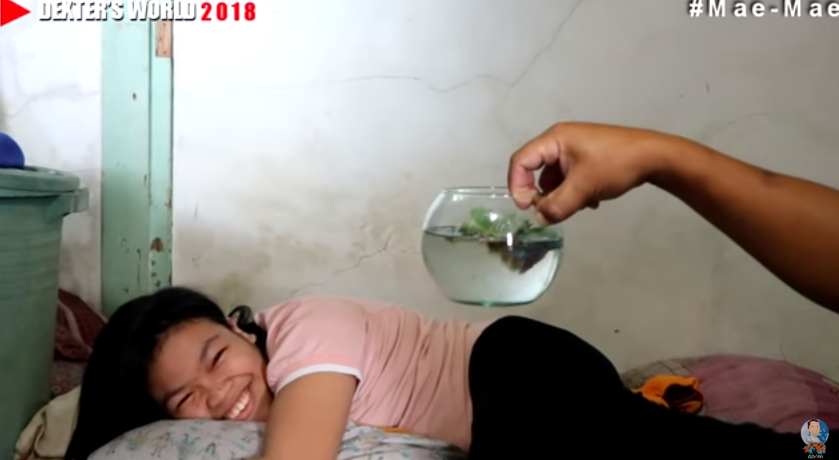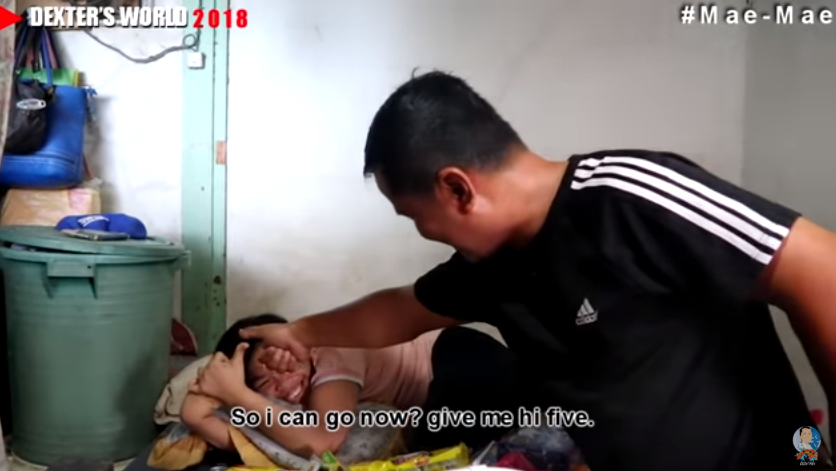 Handed her some groceries as well, not that enough though but good enough to sustain their needs for maybe a week or two. They may not have a good and comfortable house like many of us have, but like us, they have high hopes in life too. If we can help in our own little ways, what's hard then? My heart beats for children like Mae-Mae because I can personally relate to them since I also have a kid with an autism.
How could we get tired of helping when we know the rewards come in an overwhelming way.