Perks of having a Backyard Farm
If you are blessed with having a backyard outside your home, then enjoy it! After all, not everyone has the privilege of having a great backyard to spend time in. Mine is not just a backyard, it's a farm, a habitat for my pets, a picture of what I am passionate about and a blessing of resources. See here what my backyard turn into lately Backyard Farming
Recently, I spent time doing some minor changes and improvement in the backyard farm. My pond filter is already done and it is just a matter of time before we finally get to see live plants thriving along with our fishes.
Aside from that, the lettuces in the backyard are growing so well now. They are provide oxygen to the pond and the fishes get nutrients from them. At the end of the day, I and my family get a share of nutrients from those vegetables too. Harvesting some is such a joy! I have also grown sponge gourd in the backyard farm. This kind of vegetable is very famous for its inner sponge which can be used as a handy scrubber for the body. Growing them requires some patience for proper growth.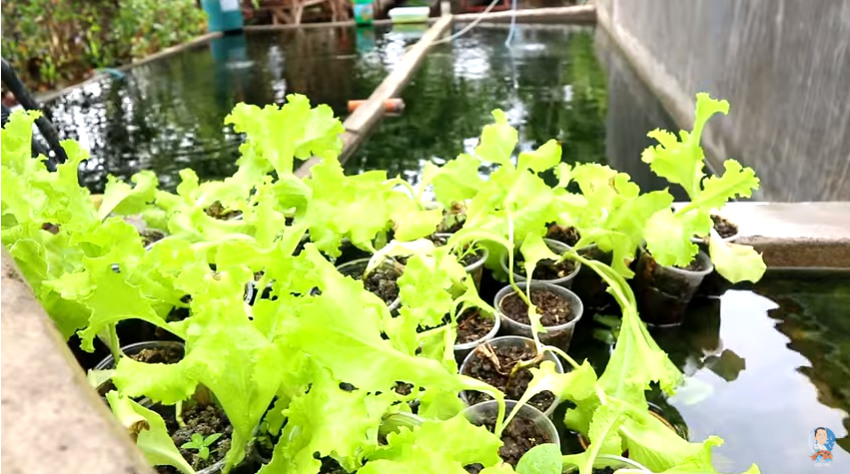 You see, anything can be done in our own backyard, just make sure it is going to be a place you and your family would love to visit or spend time with. Never make it a reason for stress or sickness.
Regardless of the state of your backyard now, take some time to brainstorm with your own family and make your backyard a great place for years to come. Share with us how have you been doing with your backyard farming, your story might spark a desire or inspire a few to start the journey of backyard farming. Thanks guys for spending some time here!
Here's to more backyard fish farming stuff you might need.
---
You might like: