The Hidden Beauty of Fish Keeping
The beauty about fish keeping is that, you will not just get to know various kinds of fish in the world, you will also get to meet people with the same heartbeat in fish keeping. This blog is also my way of honoring a friend who just passed away due to a vehicular accident. He has been one of my partners in fish breeding. The shortness of our lives here on earth inspires me to keep sharing to people what I know about fish keeping, this is the legacy I can leave. when my time here on earth is over.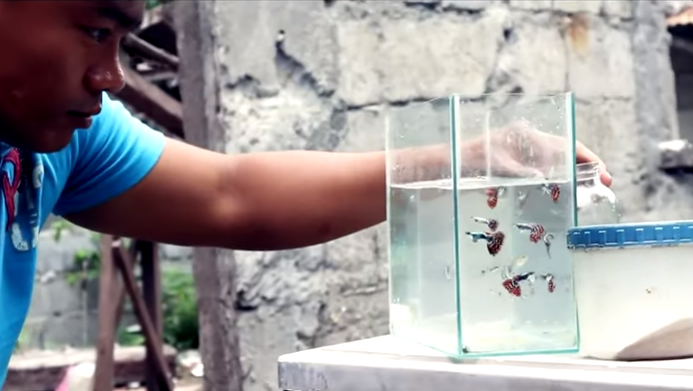 By the way, the fish tank is 70% done, beside the big tank is a smaller one for the smaller fish which we are also working on its completion. I always make sure my fish get to thrive comfortably in their tank so that they will not get stress. In addition, good tank enables them to grow their desired natural sizes and to reproduce massively. Remember, they must not be overpopulated in a tank, or else they'll die.
Once this project is completed, the planting of vegetables and aquaponics will be started soon. I'm happy to see green plants thriving along with the healthy fishes. I'm also integrating another variety of vegetables and we will see how will this work. This may seem an extra work to do for some of us who are also a full time employee. That's true, but given the results of hard work and the fulfillment it gives, how could I not keep on doing what I have been doing? At the end of the day, I get to share my passion to other people, serve and provide for my family.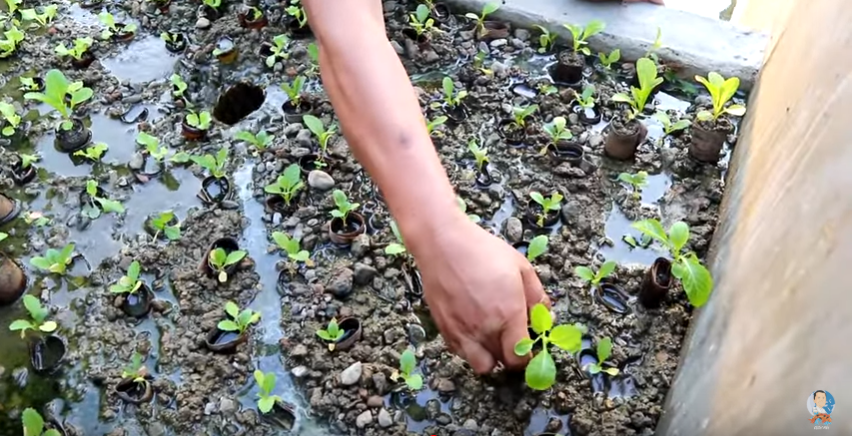 To get fresh vegetables out of the backyard garden is quite rewarding. This vegetable thing was never part of my plan before. I just thought of fish keeping. But when I started to explore some other things and succeeded in my exploration, I am now planning to propagate more and commercialize them. What do you think guys?
You are part of this exploration and yes part of this channel too, that is why I always share with you every single progress in the farm. I cannot thank you enough for your active participation and support, we are close to 400,000 subscribers and that's quite a number to be thankful and celebrate. I would not reach this far without you supporting me all the way through. Your support and interest in fish keeping inspires me to do more and give my best. All the best to us guys! Thank you very much and will keep you all posted. Have a great week!
Here's some more fish keeping stuff you would wish to have in your farm or aquarium. Please visit the site to o for more items.
---
You might like: