Unloading Multi-Colored Molly Fishes
One reason I am always fascinated with fishes is that, they are so attractive to look at. Their colors, shapes and style differs from each other but that uniqueness made them a whole lot adorable.
Today, I'm gonna show you a group of multi-colored mollies as I transfer them in a tank. The box filled with different kinds of fishes has arrived and they I got my tanks ready for them. Of course, we have to acclimatize them first before finally releasing them in the water. Meantime, the tank we will use is the tank I prepared for our aquatic plants, but later on they will have their permanent tank.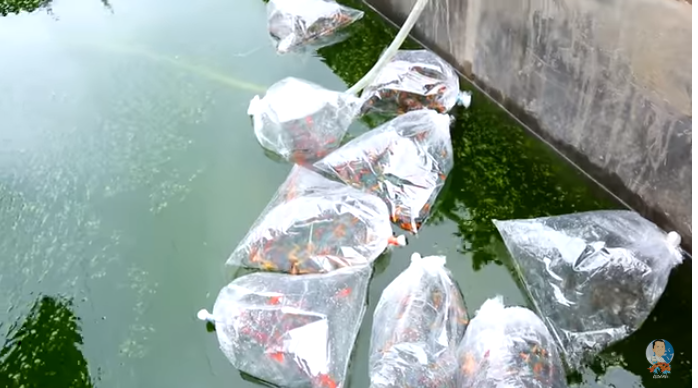 Thing to consider: In releasing the fishes to the new environment, release only 10 to 20 of them first. Doing so will help you test the quality of the water. Active fishes simply means that all other fishes can now be released because the water is safe.
I got various types of fishes from Davao City, Philippines but in this blog I will only talk about the Mollies with multi-colored skin. Two month from now, we're gonna be counting the produce of our beautiful mollys. So, here are the Mollys I got;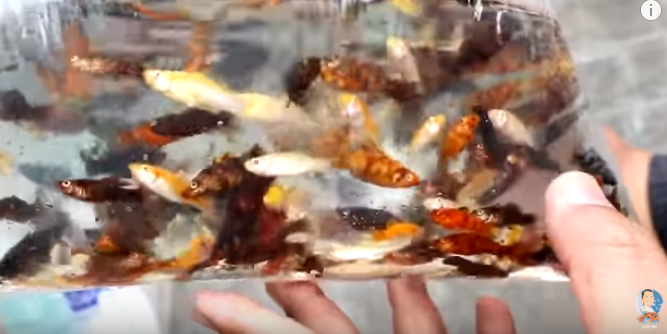 This is a mixture of Yellow Molly, Chocolate Molly, Marble Molly and Pure Chocolate Molly. I was advised to separate them to prevent cross-breeding but my goal is to produce a red eye cheetah Molly.
In breeding Mollys, we need to put them in a separate tank according to its kind so that we have complete control of the produce. Take note of this: If the fishes swim in the surface level even after few minutes from releasing them, it may mean that the water has no oxygen for the fish or it is a contaminated water.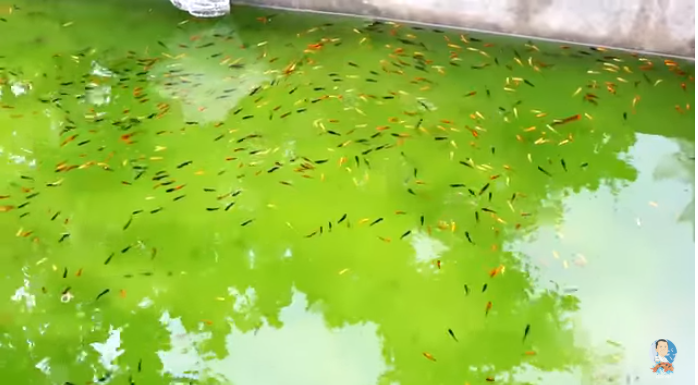 Mollys are really very easy to take care of. We just have to make sure they will not be attacked by anchor worm. Well, anchor worm can be prevented by maintaining a good filtration system and live plants for the mollys.
That's all for today guys! Keep posted of my upcoming videos. More of these beautiful fishes will be featured.
If you are looking for fish farming items please do visit my website for available products.
---
You might like: