Where to get Daphnia – MASSIVE Daphnia seen in the ricefield.
WHERE TO FIND DAPHNIA?
If you like to know where to find daphnia, read on.
Today, I would like to share to you how my community excitingly gather together to collect daphnia in the rice field.
The rice field is just near to where I live, so I can just get to it by walking.   What a blessing! 🙂  This early morning, I got really excited because I got the chance to interview like-minded individuals [koi breeders] who are collecting daphnia to feed their koi breeders.   These people know that daphnia is really an essential food to grow fries bigger and healthier.   I joined them and I had some short interviews with them.
They know how important it is to collect and gather these daphnia and we are blessed that we have this ricefield.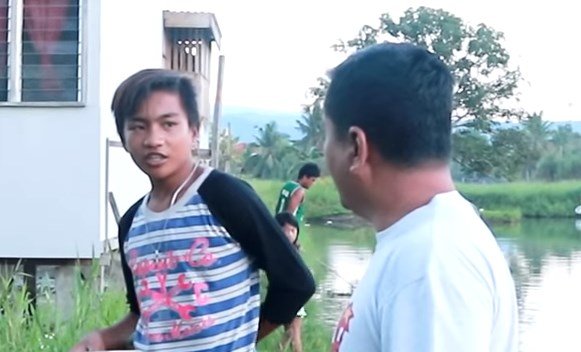 This is John Bert, a fish keeper, and he just started breeding koi fish.  He collect and gather daphnia every morning in the ricefield to feed his koi fishes.
He is only 13 years old and breeding koi fishes have given him great source of living.   This shows that our nature has given us everything we need to survive if we only move and do our part of working hard to achieve what we want.  There is no educational certificate or job interviews required here.  Anyone can benefit from the blessings our Mother nature has given us.
Click here to learn how to breed Japanese Koi Step by step.
"The Daphnia really helped made my Koi Fishes grew bigger and faster", answered by John Bert when I asked how daphnia helped him.
He also mentioned that he is really benefiting from it because bigger Kois can be sold at higher prices up to P5,000 pesos or $100 US Dollar each.   Keeping Koi is really good especially when there is a constant source of daphnia to feed them.
You can also check my Practical Guide To Successful High Quality Gold Fish Breeding.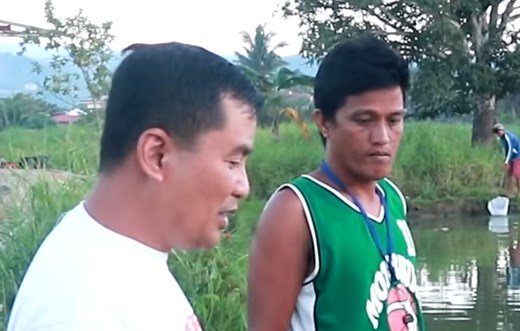 Here is another interview I had with Beni-Boy who is also a fish keeper.  I also approached him and ask him about the importance of feeding daphnia to fishes.
He gets daphnia in the rice field because it is free and an abundant source of healthy live foods for his koi breeders.
I asked him, "How important is daphnia in Breeding Fishes?"  
"I am not breeding, I am just growing fingerlings." – replied by Bene.
He is not breeding but he is also making a living out of growing fishes and selling it at a higher rate.    This is really great because he can get free source of daphnia in the ricefield that he can feed his fingerlings.   A great source of healthy food.
However, if you don't have a ricefiled near you, or a place to collect some daphnia, you can purchase it in our shop.  Click here to checkout.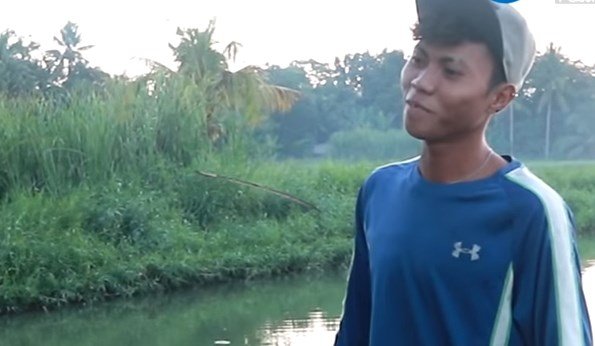 Ok, let us meet another breeder here.  His name is Nino and he also has a lot of Japanese Koi and he collects daphnia in the ricefield to feed his fishes.
He is 19 years-old and he is just starting out a fish business.  He have around 1200 koi fries and he is making a living out of breeding Japanese Koi.
It is really a nice view to see people from different walks of life flock together in the rice field to collect daphnia for their fishes.
As early as dawn, there are already people coming and collecting daphnia in the ricefield.
Ricefield, ponds, rivers are best place to get daphnia.
You can also refer to my video to learn how to culture daphnia.  Click here.
---
You might like: